From the 20th August 2021, we will be starting classes at Wye Gymnastics & Galaxy Cheerleading in Caldicot, Wales.
Our BJJ sessions are on  Fridays from 20:00-21:00, led by Mike. Head instructor Can will also be heading down to Caldicot once a month, to support the new club as it grows. The address is:
Wye Gymnastics & Galaxy Cheerleading
53E-G Symondscliffe Way
Severnbridge Industrial Estate
Portskewett
Caldicot
NP26 5PW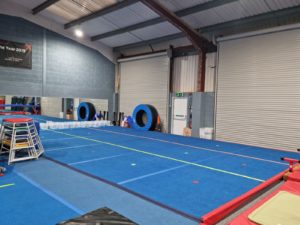 We are planning to add more BJJ classes to our Caldicot location as the membership builds. If you have any questions, drop us a line on info@artemisbjj.com.
Your first session is free, then after that it is £35 a month (for once a week training), or £50 if you want unlimited classes (which include our two locations in Bristol, which are more established so have lots of sessions).