This location has now closed
From the 20th August 2021 to 14th Feb 2023, we ran classes at Wye Gymnastics & Galaxy Cheerleading in Caldicot, Wales.
Our BJJ sessions were on  Fridays from 20:00-21:00, led by Mike. Head instructor Can also headed down to Caldicot. The address was:
Wye Gymnastics & Galaxy Cheerleading
53E-G Symondscliffe Way
Severnbridge Industrial Estate
Portskewett
Caldicot
NP26 5PW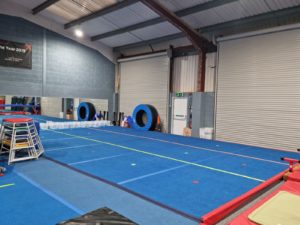 If you have any questions, drop us a line on info@artemisbjj.com.
Your first session is free, then after that it is £35 a month (for once a week training), or £50 if you want unlimited classes (which include our two locations in Bristol, which are more established so have lots of sessions).