Can recently wrote an article on kids programmes in BJJ for Jiu Jitsu Style Magazine, including various charitable projects. The article quotes from a number of short interviews, but as there were some great responses, we wanted to put those up in full on the Artemis BJJ website. So, interviews will be popping up over the next few weeks: to read the article in JJS #19, you can buy the magazine here.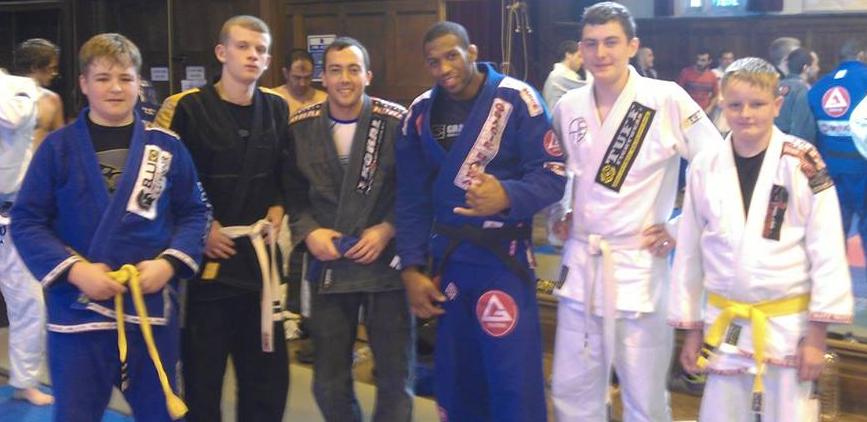 How would you summarise your project in a sentence?
Submit 2 Success is a youth engagement programme which promotes healthy lifestyles and targets anti social behaviour using the sport of BJJ to young people ages 13-19 ( our early intervention programme Urban Gurillaz targets those aged 6-12
How did you (or the founder, if it wasn't you) go about setting up that project?
I had worked as a local authority youth worker, at the time 2009, a few of the kids I worked with wanted to get into martial arts after playing Undisputed on xbox. I was training BJJ at the time under Shaun Matthews. I told the kids, "Look guys, you can apply for money from a youth activities fund and learn properly."
We set up a seven week pilot project covering super basic stuff with Shaun's guidance. It was a huge success (excuse the pun) with five students, who were not from the best background. They all gained an accredited certificate through ASDAN too. After that the council funded us for a year, I took redundancy and started to just run Submit 2 Success voluntary.
What was the biggest obstacle to getting the project underway?
The project just evolved…the council funded it, then Sported (the Olympic legacy charity). I made lots of links and got turned down from lots of places for funding, but after a while we had secured something long term. This allowed young people access without having to pay, as it was a really deprived area.
We currently have several funders, including the NHS as well as the Thornaby and Stockton councils. Shaun Matthews, Martin Ashton and Jamie Taylor from Middlesbrough Fight Academy are all great mentors to me and really equipped me with lots of great topics to cover with the guys.
What would you say has been the project's biggest achievement to date?
Reaching over 100 young people over the past year. One of our guys took bronze at British Open juvenile: the young kids are looking really sharp on the mat too.
What has been the biggest ongoing challenge?
Funding is always an issue especially in these difficult times. It would be nice to achieve some more long term funding. The project was nearly forced to close in 2012 due to a conflict of interest with a local gym, but we stuck it out, secured some last minute funding and haven't looked back.
What are the main benefits you feel the children get out of your project?
Confidence, respect, discipline and friendly brotherhood bonds.
BJJ kids are as cool as the adults. It's great to see a kid with not much confidence develop over a couple of months from training BJJ. Then the usual stuff, like keeping fit and healthy, being a good person. BJJ guys are so much nicer to be around.
I have a young kid who has mild learning difficulties and it's amazing how much he understands BJJ, his grappling is superb and he has a real passion for it.
Finally, is there anything else you'd like to add regarding your project?
Yes, thank you to all our funders, Sported, NHS Grants 4 Health, Community Development Fund and Stockton Council Sports Development. Also thanks to Shaun, Marty and Jamie and the guys over at MPT. Without you guys the project wouldn't be what it is.
Our doors are always open to new guys. 13-19 year olds train for free. Friday, 6:30-7:45 at Victoria Park Community Hall, Thornaby, TS17 7HU.  You can find us on Facebook here, or ring us on 07581513841.