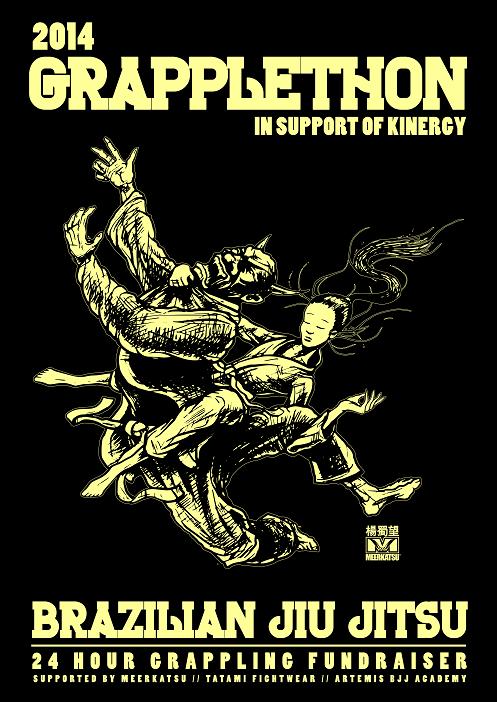 What: The concept behind a GrappleThon is very simple: at least two people are grappling at any one point over a predetermined period.
When: 14:00 on Saturday 12th April 2014 until 14:00 on Sunday 13th April 2014 (for the Facebook event, click here)
Where: At our upcoming second location in the new Hit Fit venue, which is 8 Aldermoor Way, Longwell Green, Bristol, BS30 7DA
How: To take part, simply turn up and roll. If you want to earn a fantastic custom Meerkatsu t-shirt (kindly provided by Tatami Fightwear), featuring the bow-and-arrow choke design on this post, there's only one way: join the fundraising team on JustGiving! Full guide on how to do that here.
Why: We will be raising money to support local charity, Kinergy. They provide professional counselling to survivors of sexual abuse and rape, helping them move on with their lives. To learn more about Kinergy's essential work, have a read of what counsellor and Artemis BJJ instructor Dónal has to say, here.
Donate: Head to our JustGiving team page, here. Thanks to all of you, we've already raised almost £1,400: please help us reach our £3,000 target!