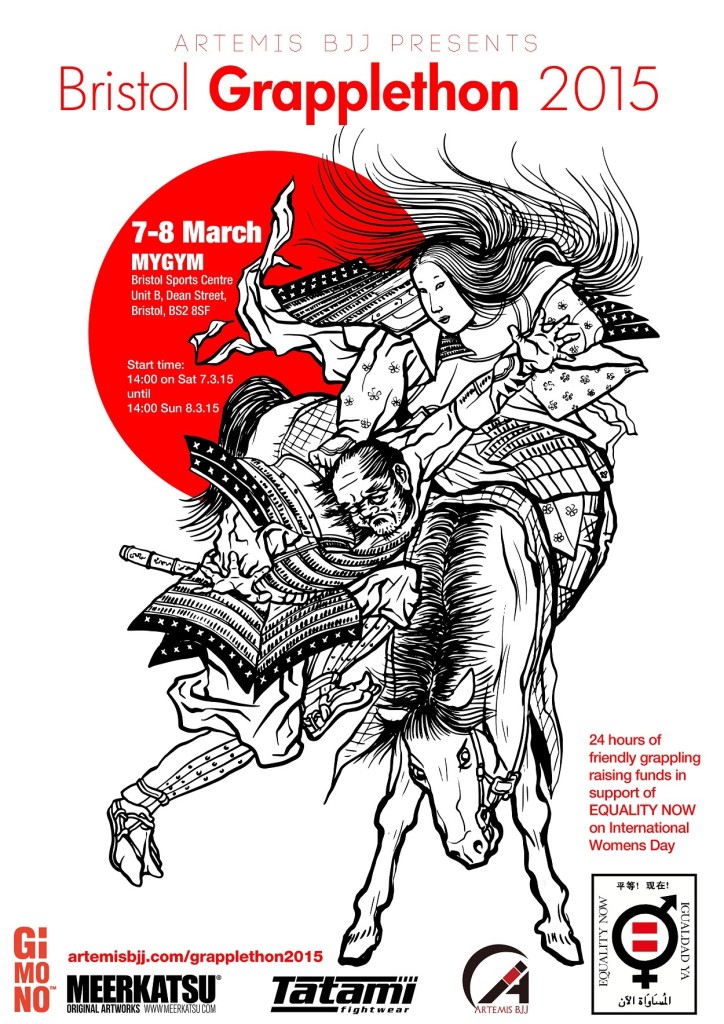 What: The concept behind a GrappleThon is very simple: at least two people are grappling at any one point over a predetermined period.
When: 14:00 on Saturday 7th March 2015 until 14:00 on Sunday 8th March 2015 (for the Facebook event, click here)
Where: At our central location in St Paul's, which is Bristol Sports Centre/MyGym, Unit B Dean Street, Bristol, BS2 8SF
How: To take part, simply turn up and roll. If you want to earn a fantastic custom Meerkatsu t-shirt (kindly provided by Tatami Fightwear), there's only one way: join the fundraising team on MyDonate! Full guide on how to do that here. The person who raises the most money will win an incredible GIMONO gi.
Why: We will be raising money to support Equality Now. They work tirelessly to end violence and discrimination against women around the world. To learn more about Equality Now's essential work, have a read of their website, here.
Donate: Head to our MyDonate team page, here.
Watch: The live stream this year will be here. Should that have to change for whatever reason, I'll update the link on this page.

Press: Take a look at the Artemis BJJ press page for articles and interviews about the GrappleThon, here.