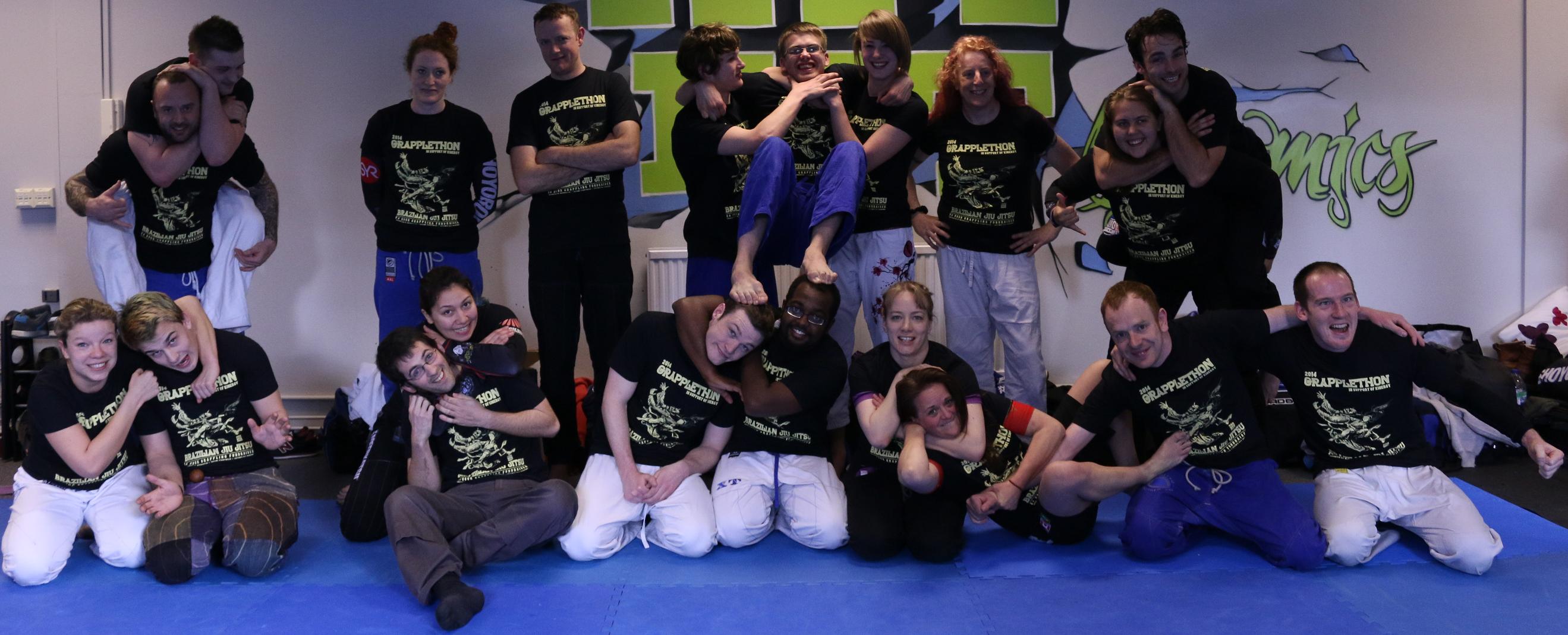 Thanks to everyone who took part in the GrappleThon last weekend, whether you were a fundraiser, donating to the JustGiving page or simply turning up to have a roll. The event went really well, raising over £5,000 for Kinergy! If you'd like to read more, have a look at Can's write up over on slideyfoot.com.
There's also a cool video from Vy-liam Ng, which at the end previews the next GrappleThon, (organised by one of last weekend's fundraisers, Jodie Bear). Special thanks to our sponsors, artist Seymour 'Meerkatsu' Yang and renowned BJJ apparel company Tatami Fightwear!
Further details of our expanding timetable will be on the Artemis BJJ site next month, when we update the Classes and Locations pages.